Dar Loughat offers a variety of customized programs for all type of groups. We can accommodate a reasonable amount of flexibility (in terms of starting dates, duration, intensity and program costs that would be calculated according to the number of participants and their needs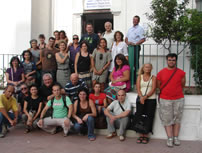 Colleges and universities, schools and high schools, associations, professional groups, seniors and retired.
Why with Dar Loughat?
Working with Dar Loughat will offer you unique and distinctive benefits; such as:
Working with Dar Loughat will offer you unique and distinctive benefits; such as:. New horizons to learn about the culture of Morocco and its ancient civilization dating back to the pre- Phoenician era.

New options and possibilities to learn more about the religion, history and culture of the Middle East and North Africa, in one of the safest countries in the Arab world.

The geographical proximity of Tetouan to Europe makes it appealing to a wide variety of people from all over the world aspiring to explore and learn about Mediterranean cultures and languages.

An opportunity to experience the Anadalusian culture on both sides of the Mediterranean Sea.

Tetouan's rich diversity allows you to enjoy the city's excellent Mediterranean beaches, its evergreen Rif Mountains and its five century old Medina.

The low costs of both our programs and the standard of living in Tetouan, offer you an unforgettable experience in an exotic location for less than you would pay anywhere else.

The small size of the city is another incentive that attracts visitors; it helps them quickly and easily get integrated and immersed into the local community and culture.

The possibility of combining language courses with culture-themed courses and/or volunteer work. Dar Loughat offers, in addition to MSA and Moroccan Dialect classes, a wide range of culture courses, workshops and tours* with a focus on a variety of themes such as Moroccan cuisine, Arabic Calligraphy, Moroccan History, Sufism in Morocco, Andalusian History, an Introduction to Islam, etc

*Our special tours include:
1- Andalousian Moorish tour
2- Islamic tour
3- Phoenician
4- Carthaginian and Roman tour
5- Culinary tour
6- Organic farming tour
7- Olive oil tour
8- Trekking tour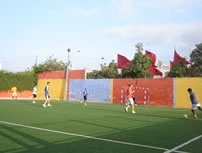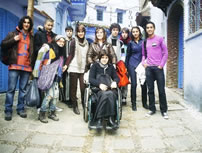 Opportunities to get fully immersed in the Moroccan culture and Muslim life through cultural activities, volunteering work and home-stay programs.

An opportunity to interact with Moroccans and make local friends through our Conversation Exchange and Home-Stay programs.

Dar Loughat Networking opportunities with Tetouan's universities, NGOs, and local associations.
For group inquiries and bookings please contact us
Phone : 00 212 6 66 68 77 88                           
Fax : 00 212 539 71 12 40
Email : info@cclc-morocco.org